Labrador Retrievers:  Amadeuze Labrador Breeder South Africa
CH ABLESING DON GIOVANNI OF AMADEUZE
DON
DOB: 22-07-2013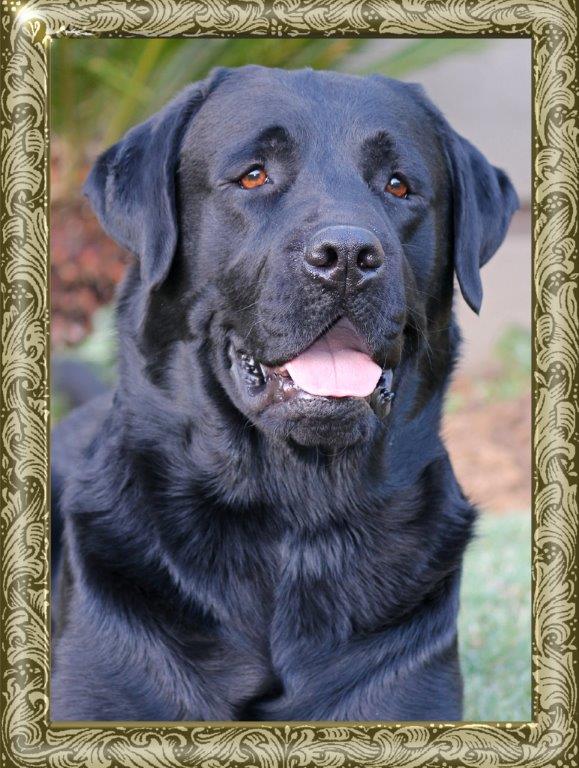 ABOUT
Don is a lovely, happy boy with a very sweet nature. He has loads of energy and is filled with a zest for life. At the same time he is also a very obedient, well behaved dog who does extremely well in obedience training, and he moved up to the advanced level of obedience training recently. We both love these training sessions and he can do his sit-stay for a few minutes and over the length of the rugby field with greatest ease. Commands given from a distance are also a piece of cake to him, and he reacts well to the "leave" command except if the bowl is filled with biltong! Is all goes well he should be ready soon to qualify as a Paws for People therapy dog.
(As a young puppy, aged between 3 and 6 months, and under the guidance of our daughter Lin-Marié van Heerden, Don was "working" as Paws for People therapy puppy, paying visits to patients in hospitals and to elderly people in retirement villages. As from age 6 months he had to step down from his duties as therapy puppy until a bit older, fully trained and qualified to continue with his duties as a Paws for People therapy dog.)
Don also made his debut in the show ring with much success, and he became a South African show champion in 2015. We are so proud of this lovely boy!
For the first year of his life Don lived with Errol and Michele Compton in Vaalpark. A big hearty thanks also to Errol and Michelle Compton for taking such good care of him and offering him a loving home during this time. We also want to thank Michelle for laying the foundation to his obedience training by taking him to training classes and follow up with dedicated training sessions at home. We appreciate this very much!
Many thanks to his breeder Juanita Botha (Ablesing Kennel – Deneysville) for repeating this mating for a third time after the very successful first two matings between Micca and Trotter the previous two years and for allowing us to have Don.

TEST RESULTS:
Elbows ED 0:0; Hips: A1-A1;
PRA: Clear by Parentage; EIC: Clear;

SHOW RESULTS:
SA Show Champion 2015
2X BOB; 2c RBOB;
6x CC; 3x RCC
Best Junior in Group 1; Best Puppy in Group 2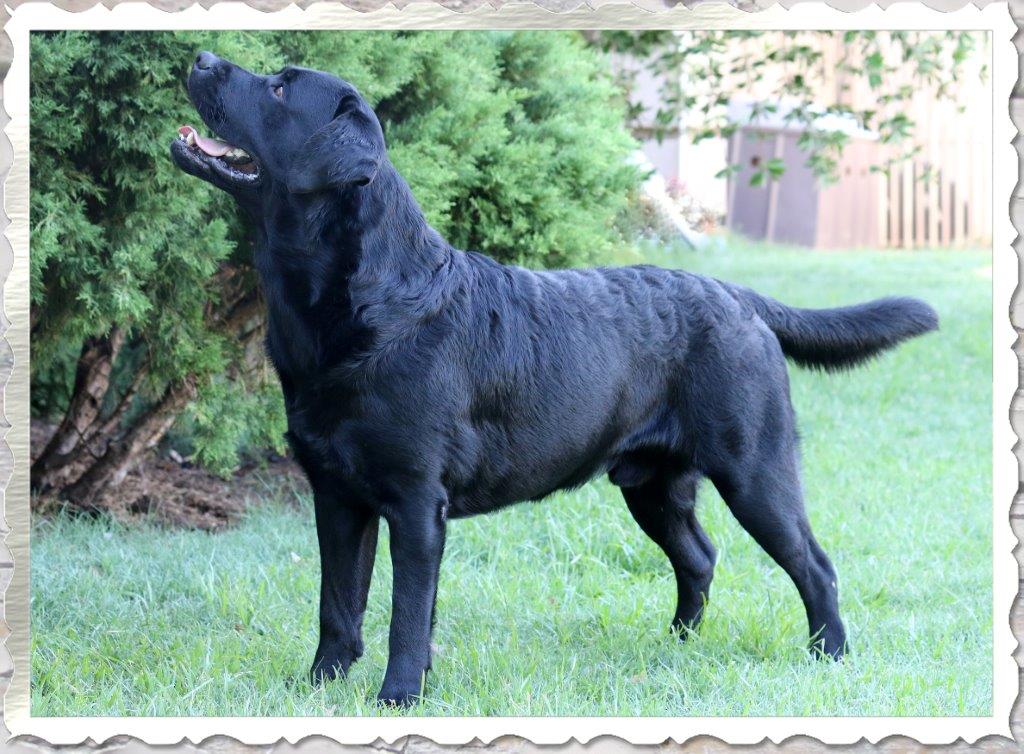 Please click HERE for more images of our boys 

PEDIGREE
PARENTS
GRAND-PARENTS
GREAT GRAND-PARENTS
GREAT GREAT GRAND-PARENTS
CH Sea-Birds Globetrotter of Amadeuze (IMP Sweden)
VDCH NLCH Chablais Your Place or Mine
CH Big Skys Stone Kutter
Paradocs Tabatha Stonehenge
Big Skys Sable
CH Chablais Delorme Ziggy
CACH Soperbe Moka Des Savanes
CACH Chablais Gipsy
SU(U)CH NUCH Sea-Birds Loveletters In The Sand
SV-07-08 VWW-08 SV-01 NUCH SU(U)CH NV-06 Tjotte's Broken Arrow
NUCH SU(U)CH Mambrinos Harvey
NORDUCH Tjotte's Babysitters Nightmare
Cadonau's Emilia Galotti
USCH NLCH LUCH Raintree Slippery When Wet
Sea-Birds Yummy Chocolate Pudding
De Brack Polly Dora of Ablesing
Ailsacraig Star Wish of De Brack
Ailsacraig Look Whos Talkin
CH Warringah Bondi at Lancastria
CH Ailsacraig Starsparkle
Ailsacraig Misty Sky
Lombardy Snowranger at Ailsacraig
CH Ailsacraig Monetas Echo
Ablesing Prinses Priska of De Brack
Lambrada Dreamboy Barku of Ablesing
CH Marsta Ibn Sharac
Ailsacraig Ivory Fantasy of Lambrada
Justmyshadow Dreamgirl Zoey at Ablesing
CH Ailsacraig Topstar
Ailsacraig Laras Theme