Labrador Retrievers:  Amadeuze Labrador Breeder South Africa
SEA-BIRDS OOPS I DID IT AGAIN OF AMADEUZE (Imp Sweden)
OSCAR
DOB: 26-05-2015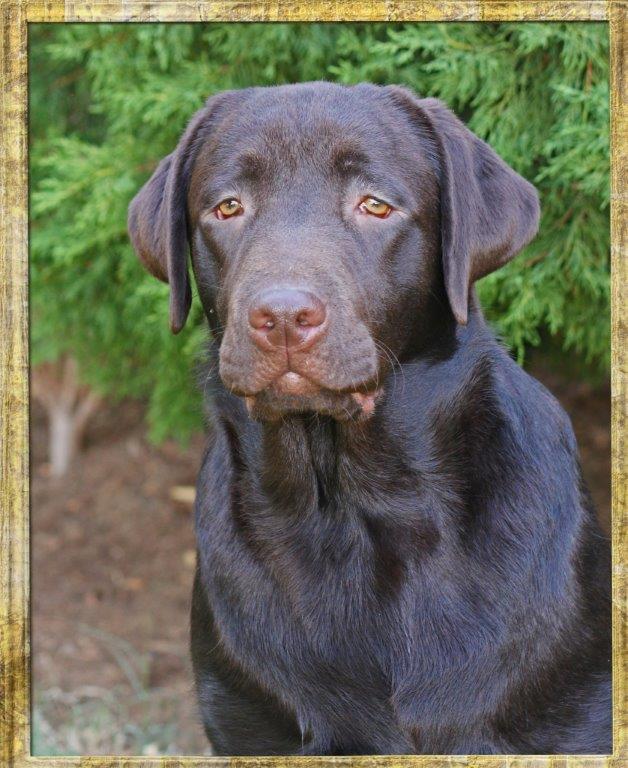 ABOUT
My American friend, Nita, always used to say: "If you find something really good, remember to always get two!"
The previous year we found Maggie and saw that she was good, actually very good. My friend, Monica Jarl Winnberg, Seabirds Kennel in Sweden, also saw that Maggie's litter was good, very good.  A repeat with the same combination of this successful mating was done the following year.  Fortunately I remembered the good advice of my friend Nita, and I asked Monica to please send me another one, but let's have a boy pup for the second round!
The rest is more or less history by now.  Oscar arrived, along with his litter sister Nica, who went to Sandy Borralho, Kennel Mirain in SA.
Oscar is a busy boy with loads of energy and he loves to carry everything around.  He has an amazing love for water similar to his sister Maggie.  Never a dull moment with him around, and he ensures you keep fit.  You can fill up his water bowl every 3 minutes: the moment you fill it up he will get into it with all fours and splash everything out! Despite all, he is a lovely, loving boy who thrives on love, attention and play.
He has an amazingly soft temperament and a look in his eyes that makes you forgive him every sin he has ever committed!
Oscar was shown only a few times in Baby Puppy Class during the 2015 Cape Town shows. After having had a rather "slow start" in the show ring, and at the age of about 10 months he finally decided he wants to become a show-dog, and he started showing his heart out! At the young age of only 14 months old he already has a very successful show career, and as boys take time to mature, we are looking forward to even more success with him in future.
Many thanks to Monica Jarl Winnberg (Seabirds Kennel – Sweden) for allocating another awesome Seabirds puppy to our kennel, the fourth one – we love him dearly and will always be grateful!

TEST RESULTS:
Elbows & Hips: Elbows 0:0; Hips: A1-A2;
PRA: Clear; EIC: Clear
Colour Inheritance: Pure for Chocolate (no yellow)

SHOW RESULTS 2015 -2016:
1x BOB; 1x RBOB; 3x CC;
3x Best Male Baby Puppy in Breed 2 (All Breed shows)
1x Best Baby Puppy in Breed + Best Baby Puppy in Group 1 (All Breed shows)
 2x Best Puppy in Breed;
3x Best Junior in Breed;  3x Best Junior in Group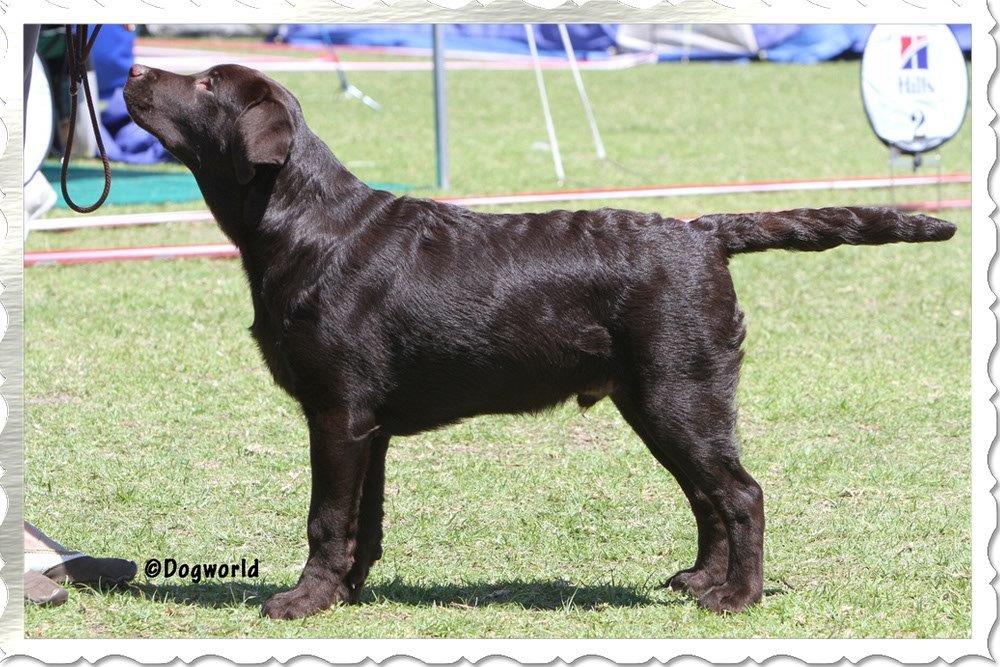 Please click HERE for more images of our boys 

PEDIGREE
PARENTS
GRANDPARENTS
GREAT GRANDPARENTS
GREAT GREAT GRANDPARENTS

Coco Loco's X-File

SE U(U)CH NO UCH Tjotte's Lover Under Cover

US CH  Lubberline Pumpernickle

US CH Hunt Club Clayview Brown Derby
Lubberline Chocolate Factory

SE U(U)CH Tjotte's New Year's Cheers

C.I.E NO UCH NO V-06 SE U(U)CH SE V-07-08 VWW-08
Tjottes Broken Arrow
SE U(U)CH Mallorn's Mums Mums

DK UCH Mallorn's Storm in a Cup

Talimar Mallorns Storm Warning
LU CH NL CH US CH
Raintree Slippery When Wet
Wiscoy Talimar Marina
Mallorn's Chocomotion
SE U(U)CH Tjotte's Now Or Never
FI UCH
Boothgate Miz Showbusiness

SE VCH SE U(U)CH Seabirds Give Me Some Lovin

VDHCH NLCH  Chablais Your Place or Mine (Imp Can)

Ch Big Skys Stone Kutter
Paradocs Tabatha Stonehenge
Big Skys Sable
Ch Chablais Delorme Ziggy
Ch Superbe Moka Des Savanes
Ch Chablais Gipsy

SU(U)CH NU CH Seabirds Loveletters in the Sand

C.I.E NO UCH NO V-06 SE U(U)CH SE V-07-08 VWW-08
Tjottes Broken Arrow
Ch Mambrinos Harvey
Ch Tjottes Babysitters Nightmare
Cadonaus Emilia Galotti
Ch Raintree Slippery when Wet
Sea-birds Yummy Chocolate Pudding