Labrador Retrievers:  Amadeuze Labrador Breeder South Africa
CH SEA-BIRDS GLOBETROTTER OF AMADEUZE
(Imp Sweden)
TROTTER
DOB: 01-10-2009


ABOUT
Trotter has a typical Labrador temperament: fun-loving, eager to play, crazy about water and very keen to please his master. He is a big boy with a loving heart: he adores his human family as well as his canine family. He enjoys playing with puppies and with the small mini-wire Daxies and does so with the greatest love and care! He is the ideal companion dog to live with. Everybody who spends time with him falls in love with him!
He has a beautiful Labrador head with a very kind expression, lovely diamond-shaped eyes, a super thick, shiny coat and a typical otter tail. He is well boned and moves with ease. Trotter proved himself as an amazing stud dog: amongst his offspring we have 5 show champions already and a few more youngsters well on their way of becoming show champions. One of his daughters, Klara, went Best in Show in 2013 at the LRKC Championship Show, and the following day another daughter of him, Allegra, went Best in Show at the Gundog Club Championship Show!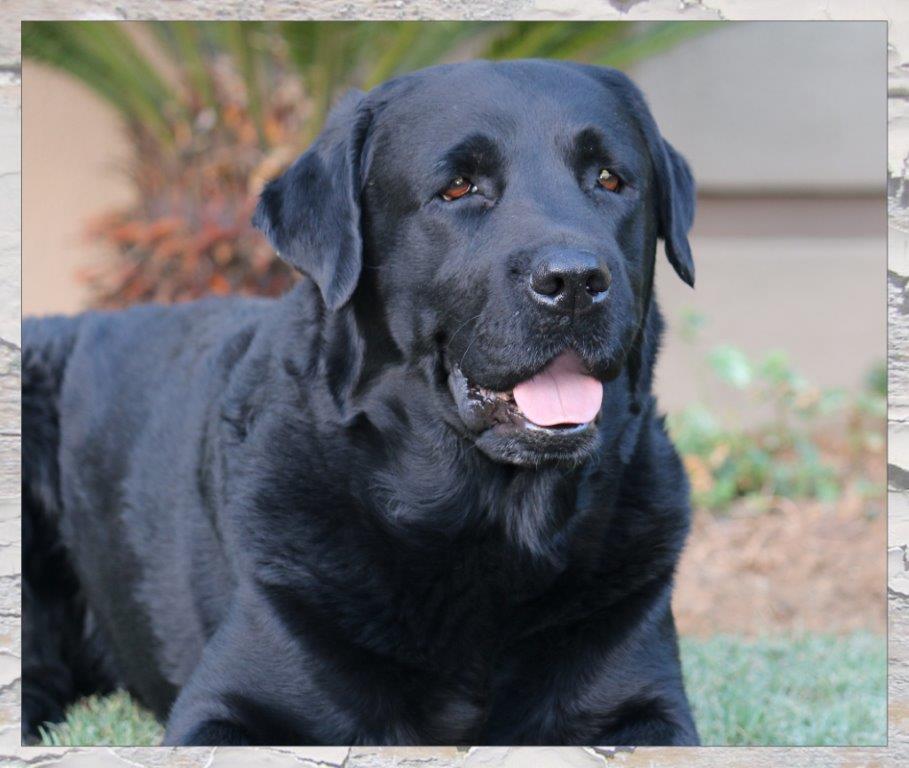 Many thanks to Monica Jarl Winnberg (Seabirds Kennel – Sweden) for letting us have this lovely boy – we love him dearly and will always be grateful!

TEST RESULTS:
Elbows ED 1:0; Hips: A2-A2; PRA: Clear by Parentage;
EIC: Clear; Current Eye Test: Clear; Full Dentition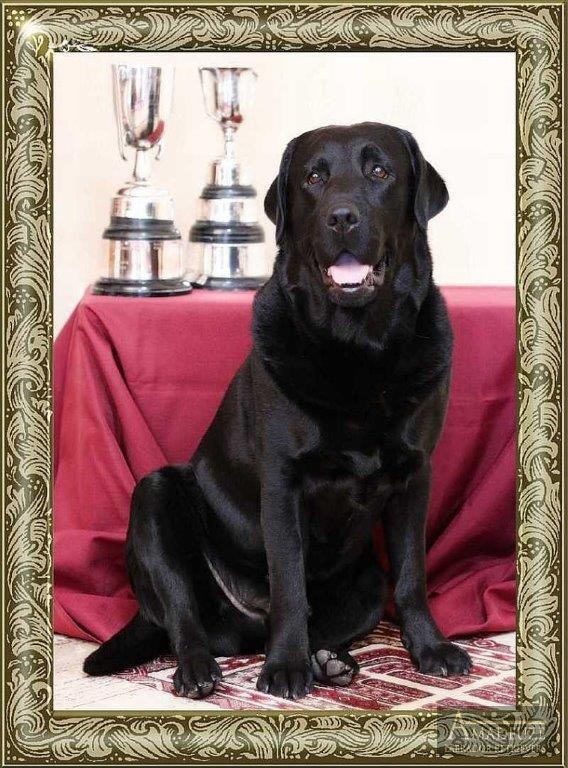 SHOW RESULTS:
SA Champion (2014)
2X BOB; 1x RBOB; 1x CACIB (FCI); 5x CC; 9x RCC;
9x Best Puppy; 3x Best Puppy in Group
Please click HERE for more images of our boys 

PEDIGREE
PARENTS
GRAND-PARENTS
GREAT GRAND-PARENTS
GREAT GREAT GRAND-PARENTS
VDHCH NLCH  Chablais Your Place or Mine (Imp Can)
Ch Big Skys Stone Kutter
Paradocs Tabatha Stonehenge
Ch Tabathas Rollick at Carrowby
Ch Tabathas Tassel
Big Skys Sable
Ch Empress Bigskys Blood and Guts
Tabathas Token Talent
Ch Chablais Delorme Ziggy
Ch Superbe Moka Des Savanes
Am Can Ch Boothgates Chief Producer
Superbe Ombrella Des Savanes
Ch Chablais Gipsy
Ch Venetian Blender de Chablais
Chablais Anna Brown
SU(U)CH NU CH Seabirds Loveletters in the Sand
CH Tjottes Broken Arrow
Ch Mambrinos Harvey
Ch Cambremer Tom Cobbley of Charway
Ch Mambrinos Veslemoy
Ch Tjottes Babysitters Nightmare
Ch Banners Muskelunge Buckeye
Ch Imps Strictley Business
Cadonaus Emilia Galotti
Ch Raintree Slippery when Wet
Rocheby Yorkshireman
Rickways Braemar Black Ice
Sea-birds Yummy Chocolate Pudding
Sea-birds Pleasing Pipit
Sea-birds Kissing Croust