Amadeuze Labrador Breeder
Amadeuze Labrador Retrievers – Breeder of KUSA registered puppies
Amadeuze proudly presents our Labrador Retrievers, a group of outstanding dogs both in temperament and physical appearance. We are a Labrador breeder in South Africa that selectively breeds for happy, healthy Labrador puppies. By breeding only from healthy, tested dogs and bitches with sound temperaments, we strive to make a positive contribution to the Labrador gene pool in our country as well as to provide families with wonderful family pets and companions of outstanding quality.
Please meet the Amadeuze team: Our breeding dogs and bitches, also our show team and at the same time, also our family pets and companions.
OUR BOYS: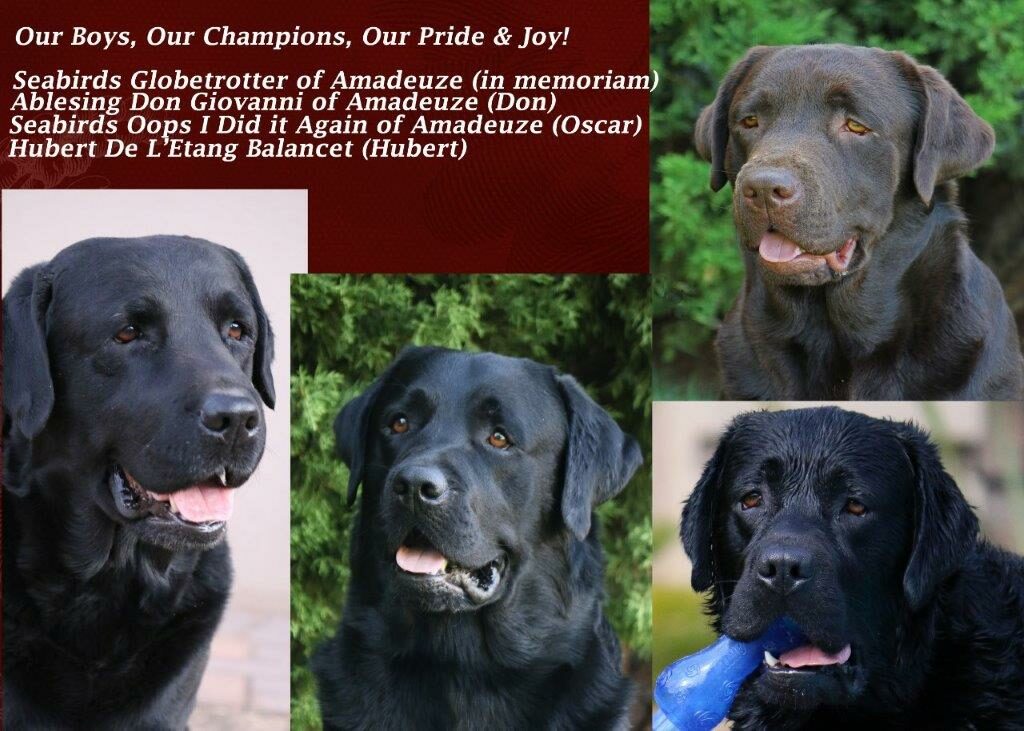 OUR GIRLS:
Labradors are unique representatives of the dog family. The late, legendary Mrs Mary Roslin-Williams described the Labrador Retriever as follows:
"One of the greatest qualities of a Labrador is that they are happy, friendly, charming dogs, good-tempered, easily trainable, eager to please and devoted to their 'families' down to the very youngest member of the household. They will put up with almost anything from children and even get fond of the cat, if it treats the 'new boy' decently."
Amadeuze Labradors display all these tremendous qualities that make them one of the most popular family dog breeds worldwide. Labrador Retrievers are good companions to both men and women; good house-dogs who will give a warning if a stranger is at the door; good shooting dogs, the job for which they are bred; and they can be trained for all sorts of other useful jobs, from fetching the newspaper and your slippers to guiding the blind, and rescue-work from mountains and water.
No doubt – Labs personify what we love most about dogs


Owners of Amadeuze Labrador Puppies, and anyone that meet them, fall in love with the breed and kind nature of the offspring of our Labradors. Our Labrador puppies are adopted all over the Africa Continent and are the most impressive and loyal ambassadors of our kennel.
ALSO OWNED OR BRED BY US: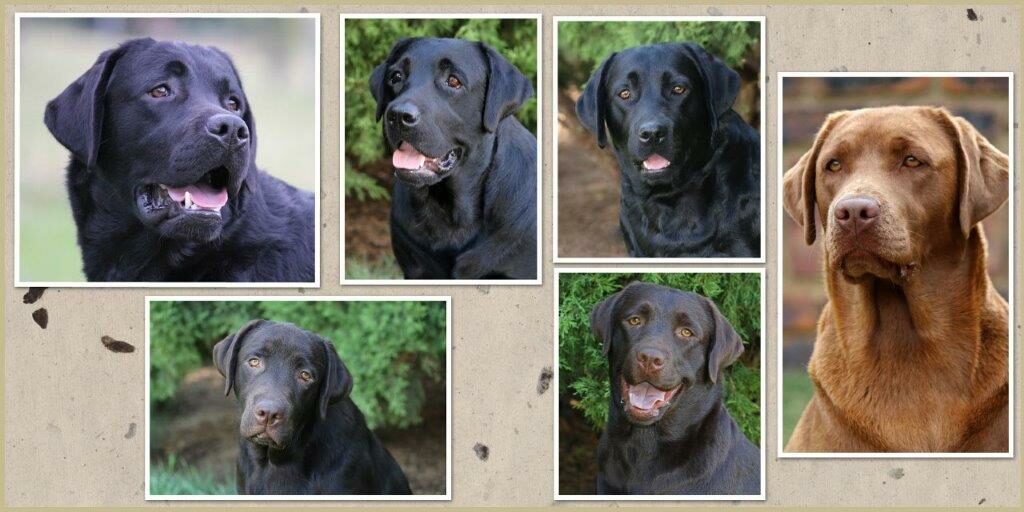 Amadeuze Labrador Retriever Breeder kennel promise
Amadeuze Labrador Breeder strive to breed top-quality, healthy and beautiful Labrador puppies. All our breeding dogs and bitches are ex-rayed and have excellent scores on hips and elbows, and all the youngsters will be ex-rayed and graded before considered for future breeding purposes. All of our dogs are also PRA clear (by parentage), which means they can never produce Labrador puppies that are infected by active PRA, an eye disease that causes dogs to go blind after a few years. Careful selection and matching of pedigrees (bloodlines) will always be the first consideration when breeding to any of our dogs or bitches.
Amadeuze Labrador Breeder is proud to say that all of our Labbies have wonderful temperaments which they pass on to their offspring. All the Labrador puppies bred by Amadeuze Labrador Breeder are evaluated at the age of 7 weeks by a professional, qualified Animal Behaviorist. Labrador puppies are tested to determine their individual qualities, temperament type, activity levels and reaction to stressful situations before being allocated to families. We find these tests are invaluable in correctly allocating each Labrador puppy to the most suitable family, and vice versa.